A Day In Nature With Fargreen
Feel bored with the busy city life? Need fresh air to breathe? Curious about the life of Vietnamese farmers in an authentic village setting? Curious about how mushrooms are grown, how honey is produced? Want to try your hand at planting vegetables or inoculating and harvesting mushrooms? You can do this and find many many more reasons to join our Farm Tour at Fargreen farm in Thai Binh, the province known for vast rice fields made fertile by the alluvium of the Red River. Take part in our green journey and let your "inner farmer" experience a variety of hands on activities at Fargreen farm – a genuine and unique local farm experience!
Departure Time: 8:00 A.M in Hanoi

Duration: 6 hours

Tour Runs: Minimum 2 persons, maximum 10 persons (bigger groups please contact us for more details)

Tour price: 1,400,000 ~ 2,200,000/adult according to group size; 50% off for children 4 - 11 years old; Free for babies under 4 years old.

Tips to bring: UV cream, fully charged cameras, caps/hats, sunglasses, towel and extra clothes in case of getting wet.
Key words: Mushroom, bee, honey, rice, vegetables, ecosystem, rice straw, farm, plant, inoculate, harvest, packaging, drawing, fishing, local, Vietnamese, farmer, learn, do, enjoy, creative.
Learn - Do - Enjoy - All in one day!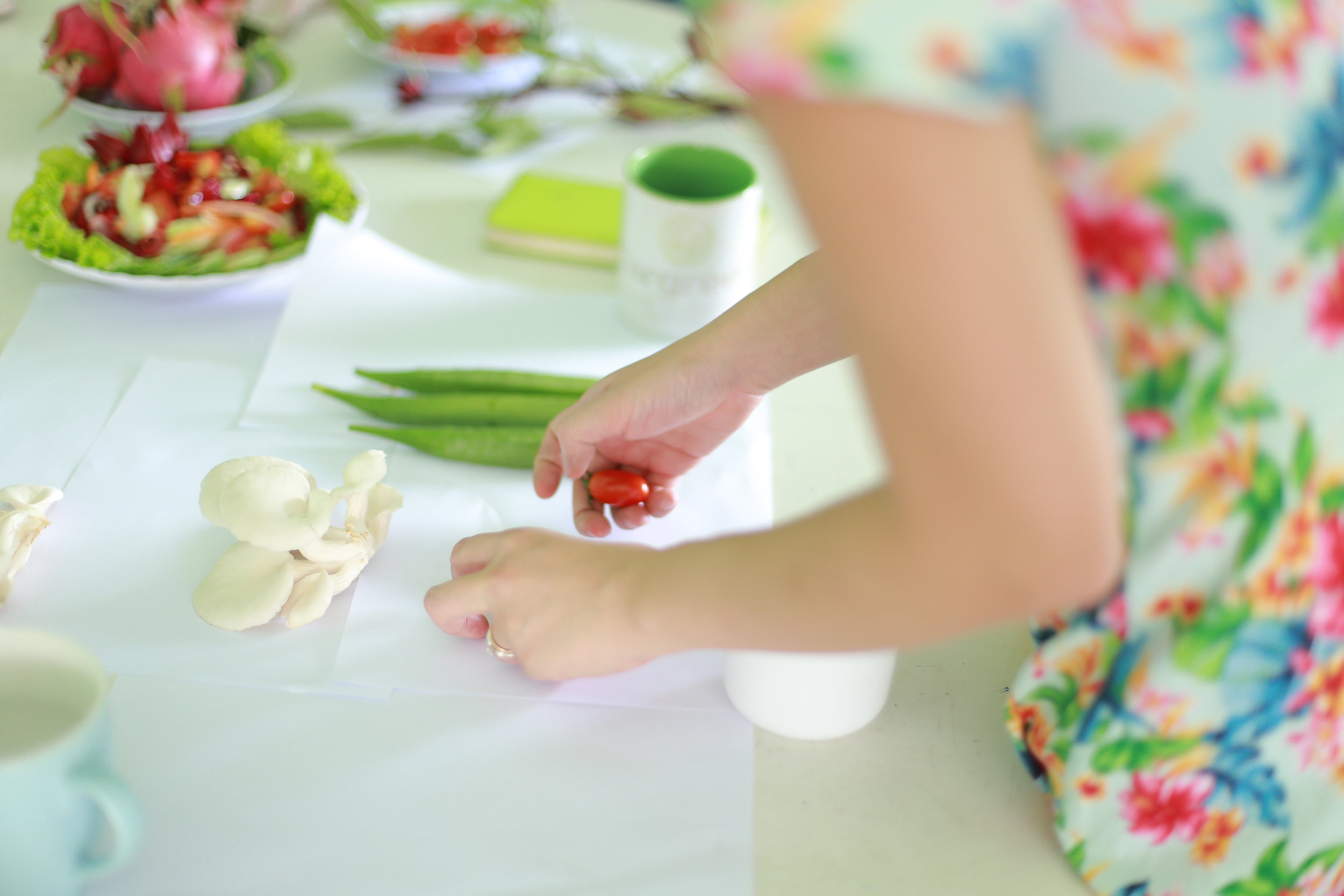 Note:
Tour booking should be made at least 02 week prior together with 50% deposit payment.
Changes of tour information (number of people, date of departure) should be informed at least 01 week prior to departure.

Full refund applied if cancellation made 01 week prior to departure.

Activities are subject to change according to the real time Fargreen production situation and will be informed at least 01 week prior to departure.

Booking contact: sales@far-green.com